PNG Prime Ministers X1 soccer team will play Vanuatu in the final Group A match at Korman Stadium in Port Vila Vanuatu on Saturday, September 24, 2022.
The Harrison Kamake-coached team sits on top spot after registering a 2-1 win over Vanuatu Development Team in the opening match will give its best shot against the senior men's team.
Vanuatu team drew 2-2 with its Development team which enable PNG to advance into semifinals next week. The matches between PNG and Vanuatu senior is just a formality to confirm the first and second spot for the semifinals on September 27.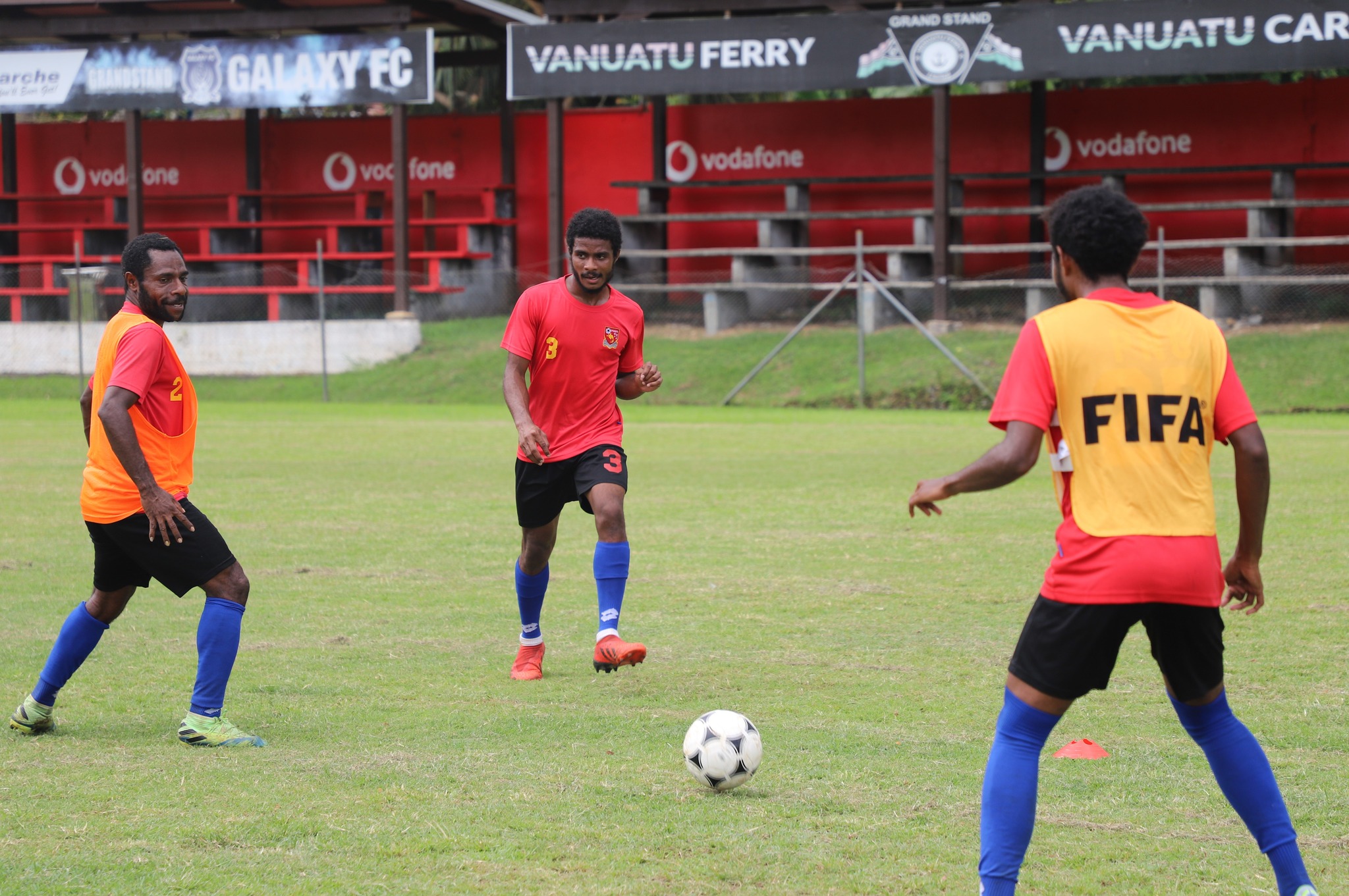 Coach Kamake is varying of challenges ahead especially with seven of its players are under medication on food poisoning which spread and have affected the Team's Camp at Warwick Hotel.
The Team also recorded the highest number of eight yellow cards and one red card in the opening match that is something PNG Prime Ministers Xl team had to cut down going into the final match.
The red-carded striker-cum fullback Kolu Kepo is one of the key players won't be available for Saturday's match but will be sure of coming back in the semifinals.
With all these compounded problems, Coach Kamake said the players will have to play smart in both phases of the game in attacking and defense. If the players can put up a good defense, we should be able to attack well in numbers.
"All players going into the game on Saturday are players we think can do that job, both in the starting 11 and players on the bench as well," he said.
Kamake said the preparations is going well. There are a few niggling injuries, and our physio is doing a good job on them and should be well before Saturday.
"We worked on things we didn't do in the first game and if we stay more discipline in the things we worked on during the week, we definitely will have a good game against Vanuatu senior team on Saturday," he said.