This feature is to commemorate the International Day of Persons with Disability on 3 December

Imagine having a speech and hearing impairment but eager to learn.
This is the story of Anna – a happy young girl who attends Ragizumang Elementary School in rural Markham Valley, Morobe Province.
Each day when school ends, Anna and her friends excitedly walk out of their classroom in groups of two and three. Despite her challenges Anna is always eager to be part of the games everyone is playing.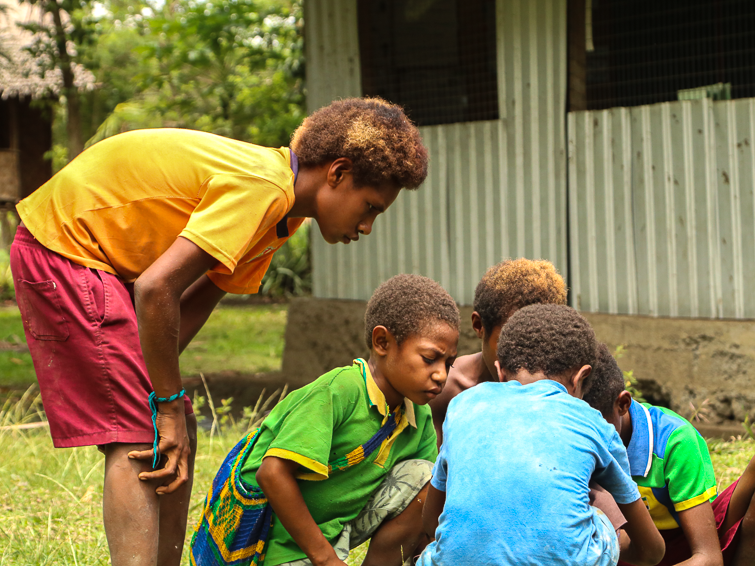 Her teacher Billy Akim's moral conviction and support from the school has helped Anna learn in class despite having limited professional development on disability inclusive education.
"Anna is a very enthusiastic student," he says.
"Despite having hearing and speech impairments, she has never missed a day of school."
Anna's drive and passion has inspired Mr Akim and the other teachers, who are doing their best to help her in class.
Ragizumang Elementary is one of 325 schools in Morobe benefiting from the Together for Education (T4E) project funded by the Papua New Guinea-Australia Partnership.
T4E aims to improve literacy and numeracy of early learners and is implemented by World Vision in partnership with Child Fund, Consultative Implementation Monitoring Council, Library for All, and the University of Canberra.
Mr Akim is excited as he will now receive formal training on inclusive teaching and learning, boosting his teaching abilities to support Anna and other children with special needs.
He has also taken it upon himself to visit Anna's parents at their home to explain her progress and encourage them to give Anna the support she needs.
"When I teach the students and write on the board, I write slowly and look at Anna to indicate to her that she needs to follow through – she understands and copies what I write," Mr Akim continues.
"I am really looking forward to attending the teacher training to build my skills and knowledge on inclusive education.
"This is an area that I feel I really need to improve on, and I am glad for this opportunity."
By end of 2022, T4E will have supported more than 15,000 children including girls and children with disability to improve their literacy and numeracy.
Anna is not only encouraged by her teachers to learn but also from her classmates, who work with her.
She has the ability to learn and with the right support she will continue to succeed.