National Airports Corporation (NAC) advises that the Tokua Airport in East New Britain Province was re-opened on Sunday 06th December, 2020 at 1800 hours, allowing flights to resume into Tokua today.
The Airport was closed all day on Sunday, December 6th 2020, following a security incident and breach, at the Airport.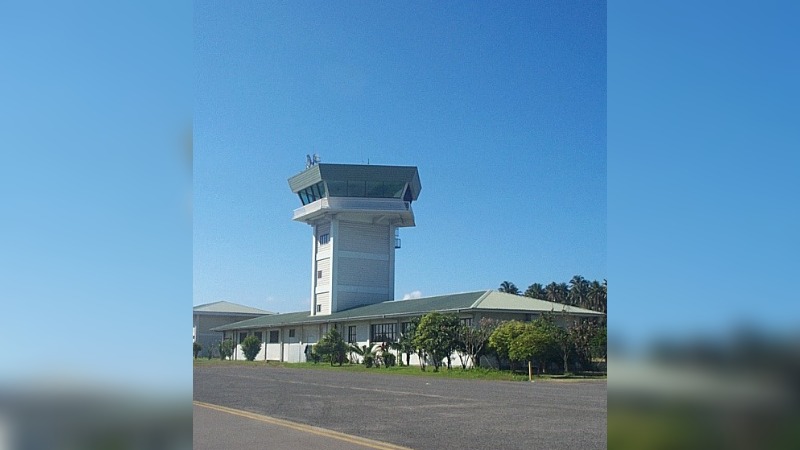 NAC Security Incident Brief from Tokua, reports that up to 20 criminals living within settlements around the Tokua Airport area, held-up and robbed students from the PNG University of Natural Resources and Environment between 4 and 5 am on Sunday morning at the Tokua Airport carpark.
The students had arrived at the airport before the normal operating hours of the airport when the terminal doors were still closed.
In the process of defending themselves, a fight broke out between the criminals and the students. During the fight, two men were assaulted, one died at the scene, and another was hospitalised and later died.
The students in fear of their lives, broke down three terminal doors to seek refuge and also entered the airside onto the runway. No other damages were caused to the facilities.
Three students received knife wounds, two with minor injuries and one in critical condition.
NAC strongly condemns this attack on passengers and regrets the loss of lives during this incident.
It is NAC's mandate to ensure that all 22 national airports in PNG operate in a secure aerodrome environment that are compliant to the PNG Civil Aviation Regulations.
Since Sunday, NAC had set up an Emergency Operations Centre (EOC) to closely monitor the situation at Tokua Airport.
Whilst East New Britain police are providing full time security at the Tokua Airport, NAC is also putting measures in place to safeguard the security and safety of its staff and the travelling public at Tokua Airport.
NAC would like to reassure the travelling public and airport stakeholders that it is working closely with the Civil Aviation Minister, East New Britain Provincial leaders, Airport Community leaders and the Police, to fully restore safety and security at the Airport.