As a strong advocate of promoting the development of sports in the country, Theodist has once again renewed its commitment with a sponsorship of K50, 000 toward the PNG Olympic Committee as part of their annual sponsorship efforts.
Theodist National Sales and Marketing Manager Mr. Kevin Anderson said, the company has supported the PNGOC not only through financial assistance but also through participation of its staff in coaching, team management and officiating at international levels.
"Our partnership with PNGOC goes back a very long way and we have been working as a sponsor partner for over 20 years now and that is something that we are really proud of, and we are very aware of the impact that sports can have in terms of nation building."
"It gives us the true pleasure to stand here and continue to be part of the development of young Papua New Guineans and that is truly what this activity is all about."
Together with other partners, the PNGOC aims to enhance the reputation of PNG as a high-performing sporting nation while inspiring and uniting Papua New Guineans through sporting excellence and success.
PNGOC Secretary General, Auvita Rapilla expressed her gratitude to Theodist for its ongoing commitment to the PNGOC and Team PNG.
Rapilla said that through this kind of support that helps us ensure that we can get our athletes to excel and go and represent our country in different sporting codes.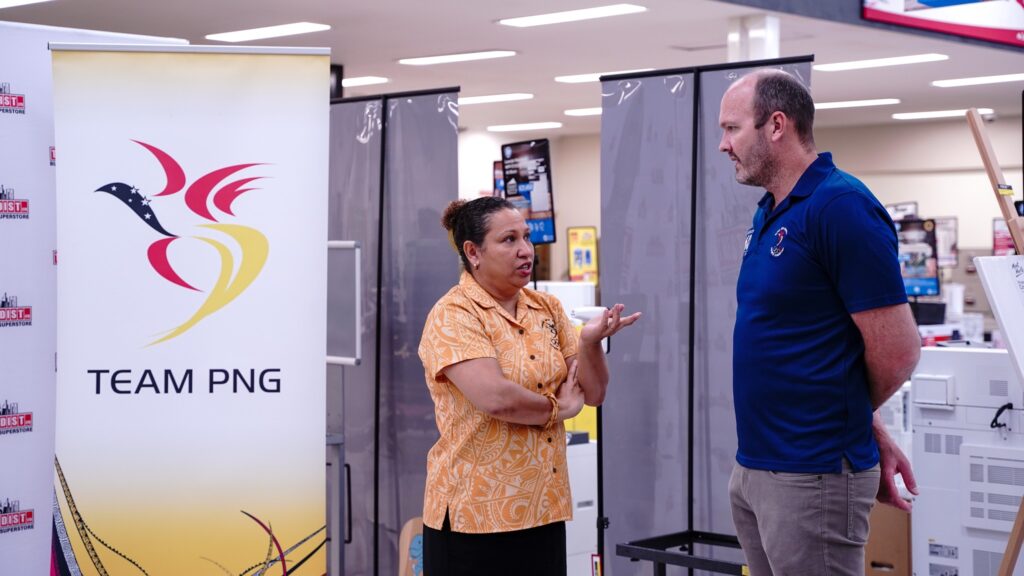 "We are grateful for this support and this support makes a lot of difference. This will help us with our administration cost and operational cost and this sponsorship is what helps us drive the engine room at the PNGOC to make sure that we get our teams ready and to make sure that we are able to get our teams to the games."
Rapilla said that the significant contribution made by Theodist towards the success of PNG's athletes and programs, shows the company's belief in the organization's mission, vision, and goals, and in the power of sports to create positive change in society.
Theodist is also a supporting sponsor of the organizations' events, such as the SP Sports Awards, PNG Sports Hall of Fame, and the Prime Minister's Corporate Golf Challenges.