The building of the Kavieng Multi use sporting stadium is progressing well.
All interior walling and glass windows are completed with work on the sitting area now under way. It will have a seating capacity of 4000 people, VIP Box, lockers and change rooms for Athletes.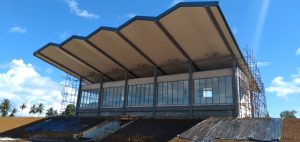 The project is 70 percent complete and will be officially opened on the 16th of September this year during the country's 46th Independence Anniversary.
It's envisioned that the stadium will play host to both local and National Sporting events once complete.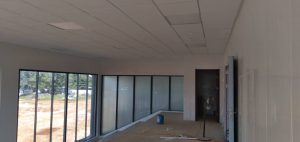 The Stadium is being constructed by the China Railway construction Group at a cost of K9.28 million with 25 locals and 15 Chinese being employed in the construction.
The ground breaking ceremony took place last year in July during New Ireland Day celebrations. Present to officiate was the Chairman of the PNGRFL Board Sandis Tsaka and Kumul Coach Michael Marum.