Cousin Brothers, Donald Joshua Rozaire Jerram (20) and Ronald John Jerram (19) from a mixed parentage of Kairuku in the Central Province and Belfast in the Northern Ireland are both in the running to win the title of the Mr Cosmopolitan 2021 Competition.
When asked why they joined the Mr Cosmopolitan Competition, Donald said that he saw the competition was a good stepping stone into the modeling industry whilst Ronald said that it was something he never saw himself engaging in but wanted to inspire himself by taking part and to try give his best.
"If I am to win the title of Mr Cosmopolitan 2021, that would be an added bonus because I would have an actual job", said Donald. Ronald on the other hand said that if he was the winner of the competition, he would use his title to inspire those out there to join the modeling industry.
When asked what they wanted to get out of the competition, Donald said that "Experience and self-confidence, a job, connections to other people and organizations is what I want to personally achieve at the end of my journey in this competition".
He added on saying that most importantly, to help him find a job to keep him busy whilst he finds money to pay for his school fees.
On the other hand, Ronald said that the biggest challenge he faced during the competition was looking for matching outfits to fit the categories. The categories from their respective heats, the Jerram brother's both enjoyed the 'Toana Wear' category because the attire had a mixture of traditional and modern mix to it.
"This outfit was my personal favorite because the outfit was hand sewn by my girlfriend and his sister in law", said Donald. The Jerram brother's said that watching their parents and family members spend their time and money to help and support them during the course of the competition is something which they are very grateful for.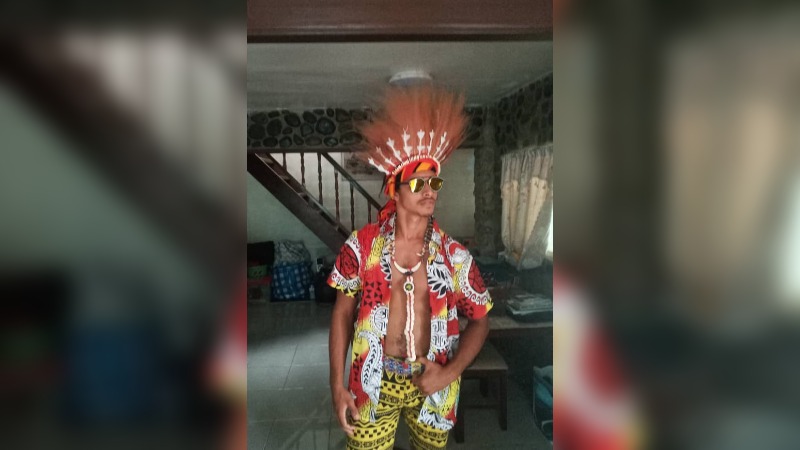 Both the Jerram brothers have made it into the Semi Finals of the Mr Cosmopolitan and are hoping to make it into the Grand Finale of the competition.
"My message to the others, good luck, all the best and give it your all, own the stage like it's yours and surprise everyone with your creativity", said Donald.
"To my fellow competitors, I truly wish you all the best and I encourage you all to do your best and most importantly have fun", said Ronald.