Little Sybil Aila, is a 6-year-old girl from a mixed parentage of Milne Bay and Central Province with a congenital heart condition called Tetralogy of Fallot.
Tetralogy of Fallot happens during pregnancy when a baby's heart does not develop correctly, and this affects normal blood flow through the heart.
It consists of four defects in the heart and its blood vessels and is fixed through corrective heart surgery.
She was diagnosed in 2019 when she was 2 years old after the general family doctor identified a few issues that were not right and referred the family to the PMGH Children's specialist where they ran a few more tests and discovered that then 2-year-old Sybil had a heart condition.
Sybil lost her Mum last Year to Breast Cancer, and its now just her father Julius Aila and two elder siblings, Mazeppa, 11 and Ty'Aila, 9.
According to her father, little Sybil loves make up, dancing, listening to music, singing, and playing.
Father, Julius also shared a little about his experience of when he was informed of his daughter's condition.
"I had just come back from a work trip."
"My late missus and their mom had been to see the doctor that day so she told me about it when they picked me up at the airport."
"I was in shock. I was sad and fearful of my daughter's condition."
After this discovery, the family was put on the waiting list for the Operation Open Heart Team that comes through to PNG.
Unfortunately, we lack the equipment for the open-heart operation in PNG despite us having talented doctors.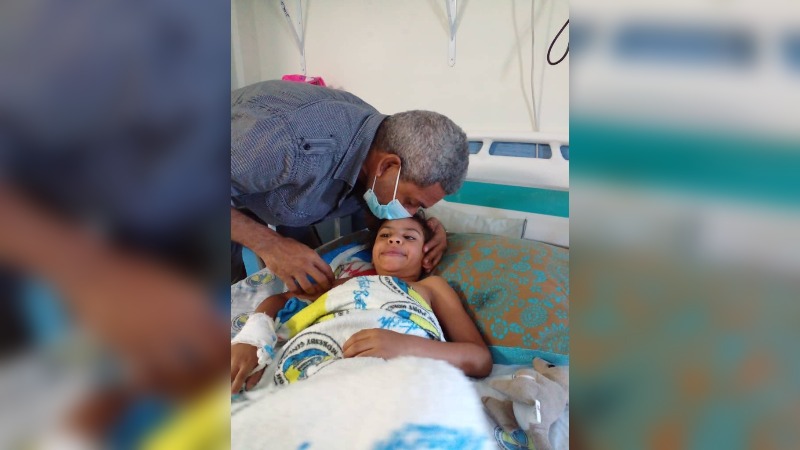 "She is a strong little girl, so we put faith in the doctors here and when they said that we'd wait for the open-heart specialists, we had faith that they'd come in and help her."
Young Sybil was next in the long waiting list for surgery in 2019 when the covid-19 pandemic struck, and the borders were closed which made it difficult for the OOH Doctors to fly into the country and perform the operation.
With her condition, once she goes into 3-4hr operation, she needs to be observed for another 7-10 days and the OOH surgeons are only here for less than that which is why it is not possible to have the operation here in the country.
"That was four years ago, now with her condition, we want to do everything in our power to get her across because if we can't do the operation here, we need to do it overseas."
"We have faith in God that he will make this possible. Faith has brought us this far."
Sybil is currently in the hospital undergoing tests for her medical clearance to leave the country for her operation overseas and so far, the tests are showing good signs for her.
A few other children also with similar cases underwent operations in India and the Philippines so the Family is working towards getting her to one of these countries for her corrective heart operation.
Sybil's Father, Julius, shared that he is deeply grateful to his family, friends and employers for the support that they have shown him and to those with generous hearts that have already donated and wished God's many blessings upon them.
"We're very thankful and blessed for the generous contributions and donations that have already come through, it was very touching that people reached out to help and I want to say thank you to them."
"Sybil is fighting very hard and with their donations it will help to move her overseas for her operations. Thank You Very Much."
Meanwhile her family is doing a K100 mumu pack fundraising this Saturday on 23rd September 2023 to help raise funds towards her operation.
To place an order, you can contact Sybil's dad -Julius on 7734 0514 or her uncle -Jonathan on 7214 4622.
For any donations you can donate via the GoFundMe account-Sybil's Heart Fundraiser https://gofund.me/94c04b4e that her family has set up or to Julius Aila- 31921017 (Kina Bank).