Six parties submitted their application this morning at the Supreme Court to be interveners to the substantive matter on the legality of the Speaker's actions regarding the parliament sitting on the 17th of November.
The six interested parties were,
1. The Prime Minister
2. The Clerk of Parliament
3. Treasurer Ian Ling-Stuckey
4. Leader of Government Business, Renbo Paita
5. The Opposition leader, Belden Namah
6. And Paul Paraka claiming to represent himself and the eight million people.
Mr. Greg Sheppard lawyer representing the applicant (Peter O'Neill) said the other five parties had no substantive interest to be part of the proceedings and therefore he objected to their submissions.
A five-man bench lead by Chief Justice Sir Gibbs Salika adjourned court for an hour to deliberate on the applications to be interveners and when Court resumed at 12:30pm, the Supreme Court bench refused all five applications, while Belden Namah's Lawyer Alois Jerewai, withdrew his client's application just before the ruling was made.
It is understood the Supreme Court accepted two intervener applications from the Attorney General and the Speaker last week, which means these are the only two parties that will be part of the proceedings.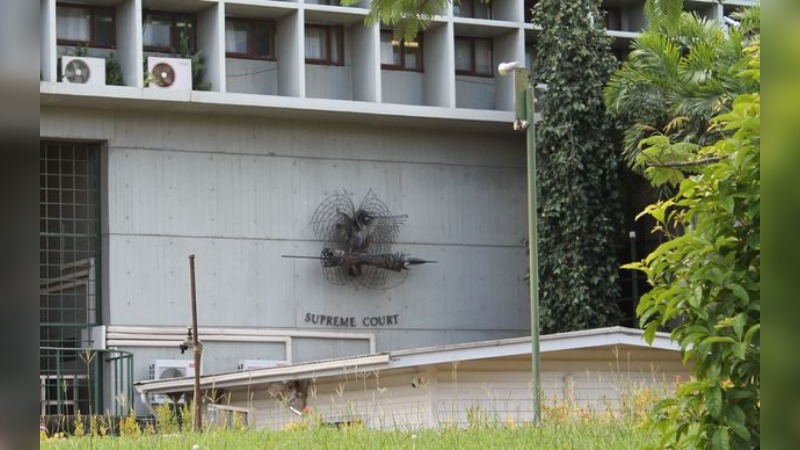 Meanwhile, the substantive matter has been adjourned to 2:30pm after lawyers representing the Speaker and Attorney General said they were not prepared to argue on the standing. Sir Gibbs Salika has instructed all parties to prepare to argue on standing when Court resumes.