Peter Tsiamalili Jnr has been declared Bougainville's duly-elected regional MP tonight following a by-election for the region.
Tsiamalili Jnr was declared by Provincial Returning Officer Alwyn Jimmy after reaching the absolute majority of votes after the 4th exclusion with a final total of 37, 534 votes at the Hutjena Secondary School Hall Counting Centre.
The absolute majority was 36,163 after 4th exclusion.
Simon Dumarinu was the runner-up with 34,790 votes to finish second.
Listen in to the news on this station & follow our website pnghausbung.com for more on this story.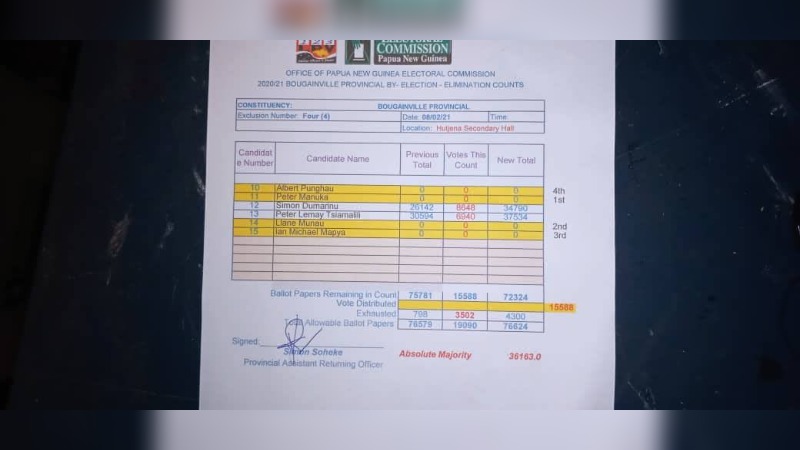 Picture sourced: United Bougainville Front