The National Youth Development Authority in partnership with Milne Bay Provincial Administration recently concluded a week-long training on Tailoring & Fashion Design ( screen print, tie dye, paper stencil, garment construction & coloration, garment display).
About 22 females from Alotau & Esa'ala District Youth Development Councils respectively participated in the life skills training at Wangili Center in Alotau.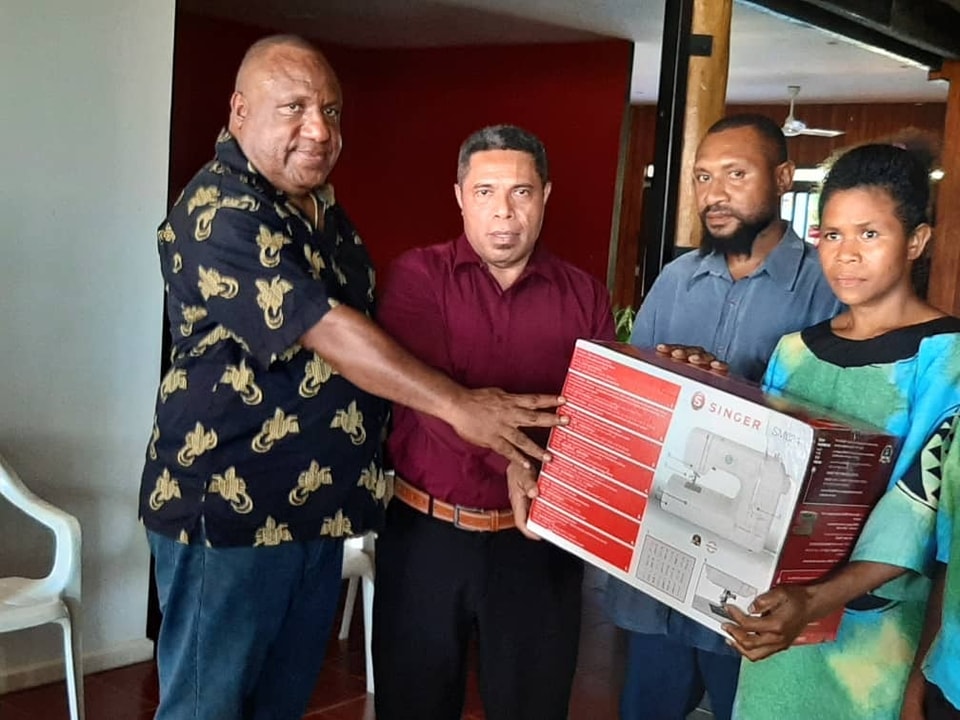 During their graduation on Friday (25/11), they were issued with sewing machines to kickstart what they learnt and empower themselves by creating thier own employment.
On hand for the closing presentation was the Alotau DDA CEO, Mr Hilary Wilson, Director General- NYDA, Joe Itaki, Trainer Ms Anna Amos of PNG Fashion Week Ltd.
In today's context, the youth population has grown higher than the opportunities available.
Creating self- employment through specific skills development is the ideal approach to build our youths as stipulated in the National Youth Policy.
By engaging with stakeholders at the subnational level, we intend to create hope for our out- of- school youths, and creating a leeway for them to contribute to nation building.
Source: National Youth Development Authority