The Governments of Australia, Papua New Guinea and the People's Republic of China met on October 18, to endorse the Trilateral Collaboration on Malaria and Health Security Phase 2 – an innovative partnership supporting malaria and elimination efforts of the PNG's National Malaria Control Program.
Senior government officials from the three partner governments met for the first time since the beginning of Phase 2 which started in 2020 as COVID disrupted previous attempts at a joint meeting.
Representing the PNG Government, Deputy Secretary for the Department of National Planning and Monitoring's (DNPM) Policy and Planning Wing, Michael Kumung thanked the Governments of Australia and China for supporting PNG's efforts to address malaria.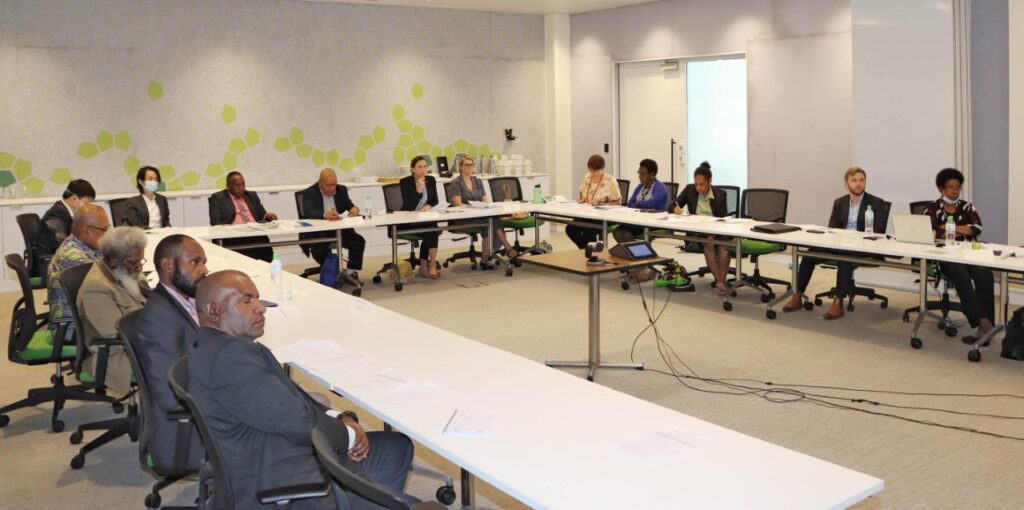 "Papua New Guinea is in a hot spot area for malaria and this disease affects many of our people. This project is very important as malaria is a significant concern in this country," said Mr Kumung.
Mr Kumung added that there is much work to be done in malaria elimination after the challenges of COVID-19 on project implementation.
The Australian High Commission's Minister Counsellor, Diane Barclay acknowledged the significance of the three governments collaboration under the second phase of the trilateral partnership.
"The Government of Australia is delighted for the opportunity to reconfirm its commitment to this unique partnership, drawing from our respective experiences and expertise to continue to tackle malaria in PNG", said Ms Barclay.
Since 2016, The Trilateral Malaria Project has been supporting the PNG Central Public Health Laboratory (CPHL), PNG Institute of Medical Research (PNGIMR), UPNG School of Medicine and Health Sciences (SMHS), the
National Malarial Control Program and West Sepik Provincial Health Authority (WSPHA) to improve the quality of malaria testing, and diagnosis, sentinel surveillance and operational research to inform malaria policy and programming in PNG.
The project has enabled an increase in WHO qualified microscopists in PNG where in 2016 there was only one Level 1 microscopist and now there are 147 WHO certified malarial microscopists practising in provincial health
facilities and research institutions across the country.
Microscopists are important to ensure malaria is diagnosed correctly.
The project is contributing to improved national reference laboratory processes and systems, such as establishing a national malaria slide bank and a molecular hub.
The molecular hub is a laboratory with that enables scientists and technicians from PNG institutions and their international partners to collaborate and partner together to respond quickly to public health diseases and outbreaks including the recent COVID 19.
The hub allowed each institution to capitalise on each other's' strengths and leverage resources and expertise, enabling PNG to manage disease outbreaks effectively.
In her closing remarks, Shi Ying from China's National Disease Control and Prevention Administration, congratulated all partners for making positive progress under the Trilateral pilot model and achieving the projects
technical goals.
Ms Ying said, "We once again express our appreciation and congratulations to our partners for their progress. Including reconfirming the strategic direction of the project and emphasizing the importance of reaching consensus among partners in supporting a broader long term cooperation project."