The National Capital District Rugby Union (NCDRU) held the first session of its Tag Rugby Program yesterday at the Murray Barracks Oval with Chief Executive Officer (CEO) of PNGRFU Sailosi Druma running the first session.
Caretaker President Cybele Wari stated that although it was a slow start, they managed to end off the session with 28 participants with children from ages ranging from 7 to 15 years. Out of the 28 participants, seven were female participants.
"The Tag Rugby Program runs for an official 4 weekends, and then will resume again, during NCDRU's City 7s (official Sevens season), which will commence in November."
Wari said that the Tag Rugby Program is being facilitated this year to prepare the NCDRU community for Mini and Junior Rugby in the coming year.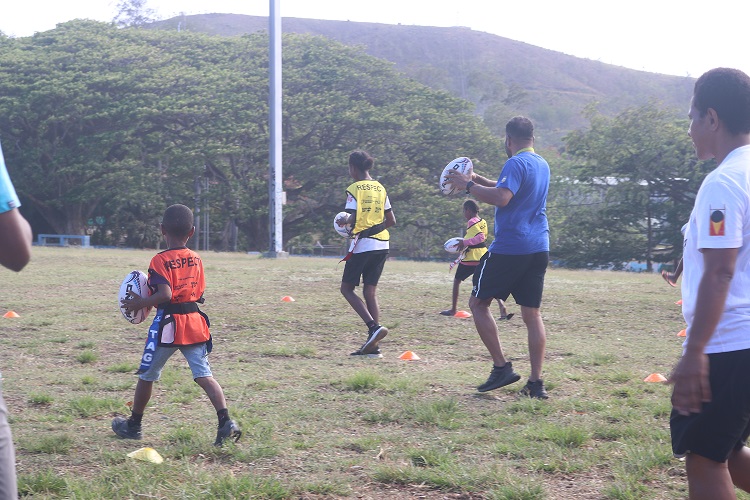 "At this stage, it is all about instilling the values of the game especially discipline during non-contact rugby, so that this is engrained and visible in the contact format of the game."
"Children are welcome to participate but must be accompanied by at least one parent."
Wari encouraged interested children that it was important to wear proper sportswear and runners or boots.
"We kick off at 7:30am sharp next Sunday, so we encourage all to make it on time, to give the children sufficient time to play."
Meanwhile, the NCDRU Board extended its thanks to the CEO of PNGRU for running the first session this morning and also thanks all the parents for supporting the program and assisting with facilitation. With three more weekends to go, the community hopes they see more children get involved in the Tag Rugby Program.
"We also acknowledge our children, parents, and the leadership of the Goldie Barracks Rugby Union Club, who traveled the distance just to take part in the session this morning."