After defeating them in the opening match, PNG will face again the Vanuatu Development Team in the grand final of the inaugural Melanesian Spearhead Group Prime Ministers cup this Friday.
The two weeks soccer tournament will finally come to a close this week following a battle for supremacy by the five Melanesian countries, PNG, Vanuatu, Fiji, Solomon Islands, Vanuatu and New Caledonia.
PNG beat Fiji 1-0 to book the first semi-final spot while the hosts upstaged favorites Solomon Islands during a penalty shoot-out.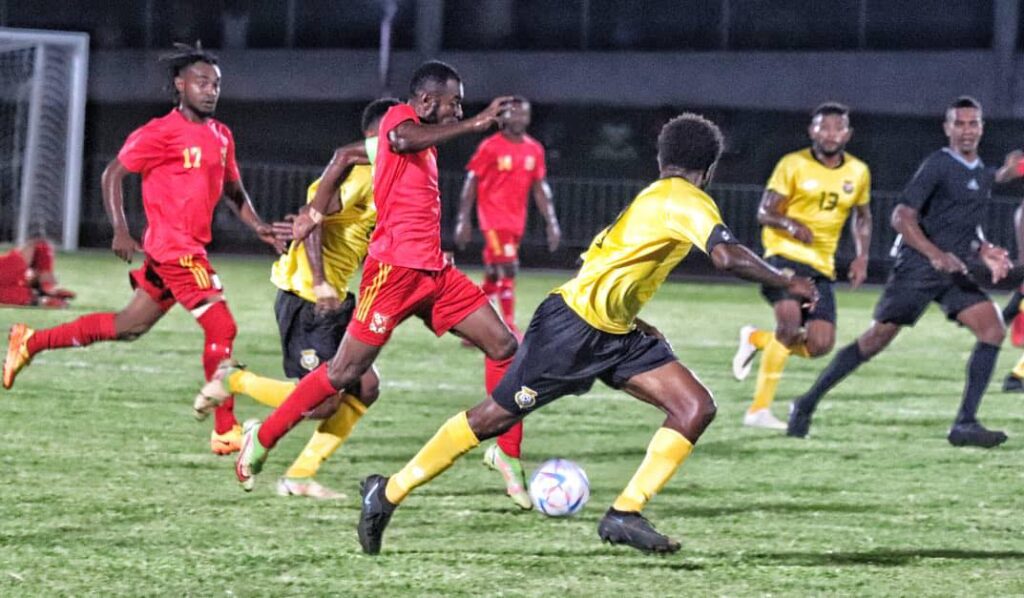 The Harrison Kamake-coached side has been boosted by the late arrival and inclusion of Nigel Dabinyaba who scored the only goal through a penalty in the first half of the match at Korman Stadium, Port Vila, Vanuatu.
Knowing how dangerous and effective the Vanuatu Development Team will be, PNG will be banking on their experienced campaigners in veteran striker Raymond Gunemba, midfield maestro's Emmanuel Simon and Jacob Sabua, and trusty defenders Daniel Joe and Alwyn Komolong to hold the ship steady against a fiery home side.
The Kepo brothers, Ati and Kolu continue to be a threat to any teams they face and will be hard to handle.
Exciting young talents in Mesa Joe, Pala Paul, Stahl Gubag and Yagi Yasasa continue to impress and will be the face of PNG soccer in the future.
In all, it will be a tough battle but PNG is good hands under direction of Kamake and his experienced playmakers.
Meanwhile Papua New Guinea Sport Foundation Executive Director has thanked Prime Minister James Marape and Chairman of the National Gaming & Control Board Mr. Clemence Kanau for their support in PNG's participation at the Inaugural MSG Prime Ministers cup.
Mr. Kanau also conveyed his best wishes to the team in the grand final while Mr. Veratau said he will be there to represent the Government of PNG and hopes his presence would be a real booster for the team.
PC: PNGSF Media