NAC would also like to inform the public that the construction work on the new state-of-the-art terminal building is progressing well and is anticipated to be completed by end of September 2022.
The new terminal building will contain; 2 x VIP Lounges accessible via a lift and staircase; a spacious departure lounge with a Retail Shop and ATM Facility; passenger check-in counters; an arrival lounge with conveyor belts for baggage; baggage screening machines; Closed Circuit Camera TV (CCTVs); toilet facilities, and other services. New Standby Generators will be installed to provide 24-hour backup power supply to Kavieng Airport new terminal building and other airport facilities.
The upgrading of the Kavieng Airport is part of a series of high-impact airport projects implemented under the Civil Aviation Development Investment Program (CADIP 1), implemented by NAC with support from the Government of Papua New Guinea and the Asian Development Bank (ADB).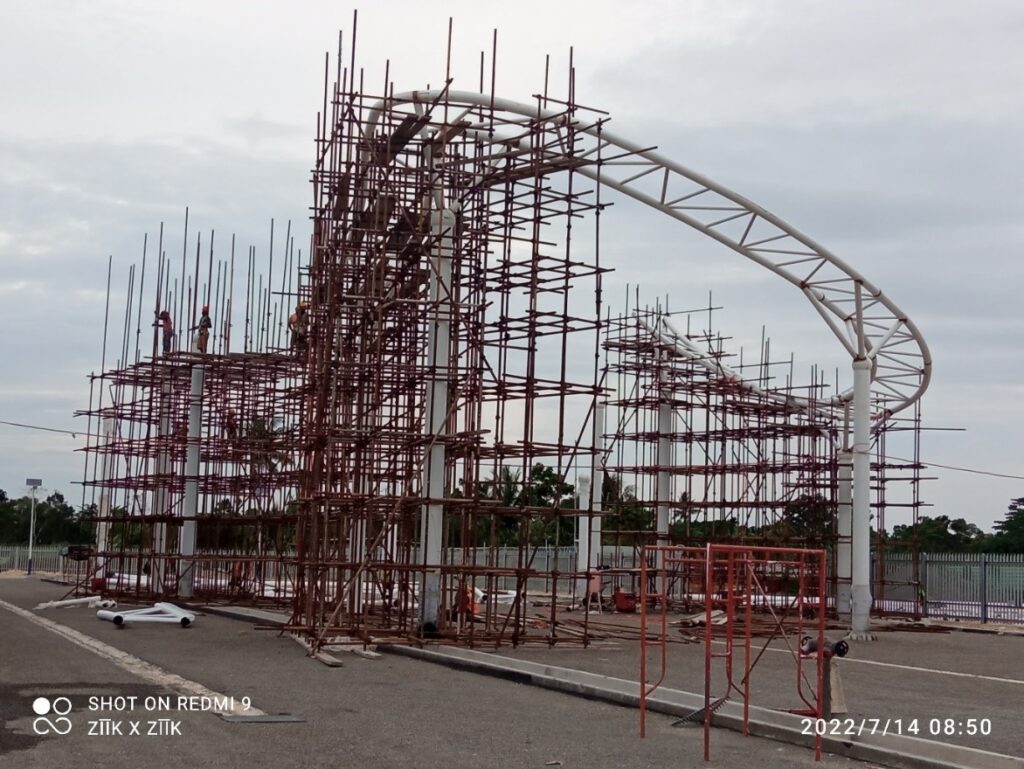 The upgrading works align with NAC's main objective to ensure that all 22 national airports in PNG operate in a safe and secured aerodrome environment that is compliant with the International Civil Aviation Organization (ICAO) standards and the Civil Aviation Rules Part 139.
The Kavieng Airport Upgrade project was awarded to China Railway Construction Engineering Group Co. Ltd (CRCEG) in July 2020 and is valued at K125.7 million.
The scope of work for the project includes the following;
Extension of the airport's runway by 500 meters and upgrading of the runway, taxiway and apron pavement including new asphalt surfacing;
 Installation of the New Airfield Ground Lighting System and;
Construction of the new terminal building and associated works.
COMPLETION OF THE KAVIENG AIRPORT RUNWAY
The National Airports Corporation would like to clarify to the public that the runway for the Kavieng airport was completed in mid-January of this year
(2022) and was ready for the resumption of jet operations.
However, continuous threats by the landowners have delayed the resumption of Fokker 100 or similar types of aircraft into the airport.
NAC has held several meetings with representatives from the New Ireland Provincial Government (NIPG) and other stakeholders in the province to
discuss and find solutions to the issue.
Whilst consultation on the issue is ongoing, we note the recent announcement by Air Niugini that the operation of Fokker 100 will recommence in August 2022.