Members of the PNG Defense Force have been called out to assist the municipal authority enforcing the 'Mask Port Moresby' campaign in the city starting today as the Covid-19 surge in tightening its grip.  
It is a joint initiative by National Capital District Commission, in collaboration with NCD Health Authority, disciplined forces especially police and defense, and Pacific Corporate Security (PCS) Services, to reduce widespread community transmission of Covid-19 pandemic.
City Manager Bernard Kipit commended them for this collaboration so the widespread community transmission of Covid-19 is mitigated.
Mr Kipit warned that if city residents do not want the Pandemic Controller to inflict another strict measure, they must just mask themselves.
Defense Force Warrant Officer Jacob Maninga said his colleagues, PCS security officers and NCDC Urban safety officers set up roadblocks at strategic locations to ensure everyone is in mask.
"We are helping NCDC to enforce Covid-19 protocol in making sure everyone wears face masks in the city," he said.
Maninga said that wearing mask is now mandatory in the city and everyone has to adhere to it.
"It is all about the people listening and abiding by the protocols and nothing more.
"We will be at the three (3) hot spot locations, Manu Malahoro market, Gordons and Waigani in the next 28 days enforcing the public to wear mask.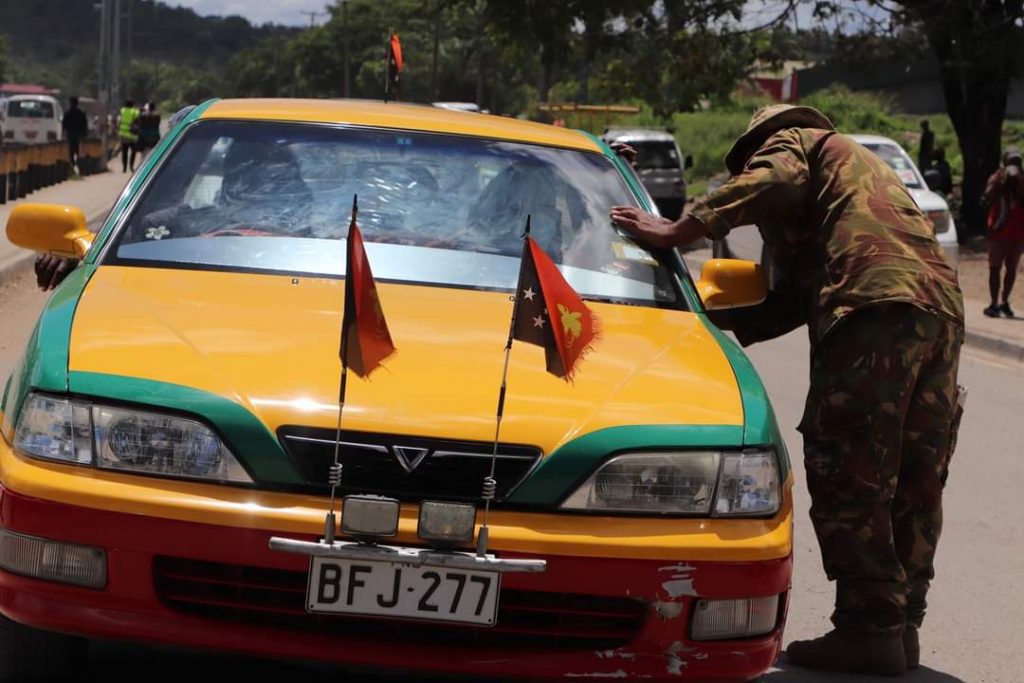 "In the morning, it is bit challenging as most of the people have their mask in their pockets, but we have reminded them to wear it at all times," he said.
"We are not here to chase people out from their daily activities. But, we are here to make sure you wear masks at all times. We do our part so you do yours. Thus, we can protect ourselves from contracting Covid-19 virus,"
 "Covid-19 is already here and we are serious now. Wearing mask is for the good of your health," he added.