Madang's historical resort is proud of its staff who have been vaccinated are are now receiving their second dose of the Oxford AstraZeneca vaccine, said Sir Peter Barter, Melanesian Tourist Services Ltd (MTS) Managing Director.
Sir Peter says the decision that the staff have made to get vaccinated is a selfless decision that can bring back the country to normal.
"This achievement is amongst the best of any Company in PNG and a testament in your commitment to eradicate the virus from PNG."
The resort had previously facilitated a successful COVID workshop with Dr Livingstone Tavul, a former specialist with the PNGIMR's Vector Borne Diseases Unit.
"This success is also due to the COVID Questions and Answers booklet," said Sir Peter.
The 16-page booklet that was authored by Professor Glen Mola, endorsed by NCC, UNICEF and WHO has now been distributed throughout PNG.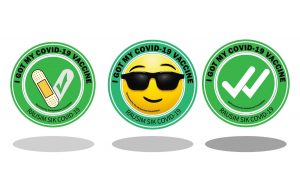 Jelta Wong, the Minister of Health, had reassured Sir Peter that he will assist in the distribution of the booklet.
"The booklet and the workshop that we had attended has removed all fear and doubt regarding the virus and the vaccine," said Thomas Dedmai, MTS' Operations & Tours officer.
Dr Martin Damien, a consultant physician at the Madang General Hospital also commended the staff at the resort.
"Congratulations to the resort team for taking a step towards getting many staff vaccinated, the company is protecting itself against the pandemic."
The Madang Resort proudly has 98% of its staff who have been administered with the AZ vaccine, with a half of its staff population recently receiving their second dose.
The AZ vaccine gives the human body a 66% resistance said Dr Livingstone during the workshop held at the resort earlier last month. "This is the first dose, and the second boosts the bodies immunity to 99%," he said.
"I hope that many other Papua New Guineans, including organizations and institutions can follow the example set by the resort," said Leoshina Kariha, the former Miss Madang Resort and Miss Pacific Islands.
Leoshina was in Madang for the Mr & Miss Madang Pageant, she was among 257 students at the Divine Word University (DWU) to receive their first AZ vaccination dose.
Sir Peter urged other Papua New Guineans to take the step towards protecting the future of this country, "enough of listening to fake news, think of the future of this country – the future of your children – get vaccinated," he said.
Through the Melanesian Foundation, the non-profit organization has already produced several badges to present to their staff and any other people who get vaccinated.
"We have several thousand of badges enroute from Melbourne that should be handed out to people after they're vaccinated," said Sir Peter, the Chairman of the Foundation. "Hopefully, this should encourage more people to get vaccinated."