Air Niugini as part of its re-fleeting exercise is progressing its review of available options to ensure the airline secures a competitive and sustainable solution for its PNG domestic and regional network.
The airline's Chief Executive Officer (CEO), Mr Bruce Alabaster said this when welcoming the team from Embraer who have flown in the latest E195 E2 regional jet into Port Moresby today for a demonstration flight.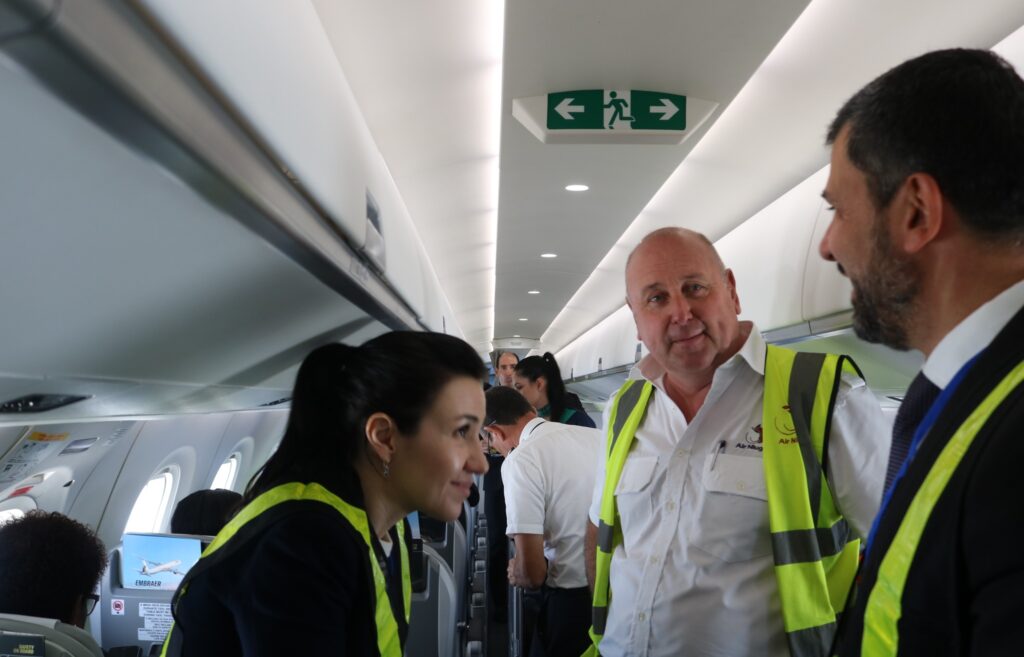 Mr Alabaster said "With Air Niugini returning to normal operations after COVID and mindful of the need to future proof our operations, we're looking at options to replace the present Fokker fleet"
"Air Niugini is looking to invest in replacement aircraft with latest state-of-the-art technology, enhanced fuel efficiency and additional safety features to serve our domestic and regional short haul markets and we're happy to have Embraer back in Port Moresby to display their product." Mr Alabaster said
The E195 E2 aircraft is a new technology solution, offering lower fuel burn and reduced maintenance costs along with good range, sound economics and increased passenger comfort.
Embraer's E195-E2 demonstrator, featuring an eye catching "Tech Lion" livery and configured with 116 seats, last made an appearance in Port Moresby in July 2019, and since then, the aircraft type has entered service with airlines such as KLM and Helvetic Airways in Europe and Porter Airlines based in Canada.
The E195-E2 is one of a number of aircraft options that Air Niugini is considering as potential replacements for the Fokker fleet as part of its narrow-body regional jet re-fleeting project.